Winschoten (Gr)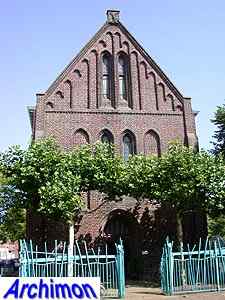 The reformed church, originally known as St. Vitus, was built in ca. 1275 and is in Romano-Gothic style. Part of its current appearance, including the western facade in the picture, is the result of a restoration by C.H. Peters in 1905-1907.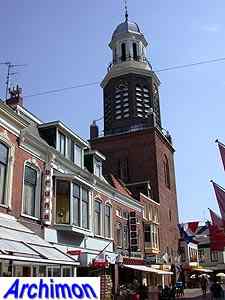 The tower stands at some distance from the church. Its lower part probably dates from the 13th century. The upper half dates from a restoration in 1930-1931 and is mostly of reinforced concrete.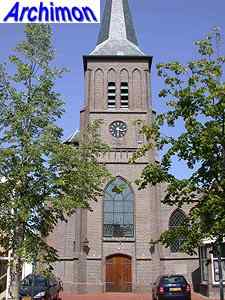 The Roman Catholic St. Vitus is a three-aisled pseudo-basilica in neo-Gothic style designed by A. Tepe and built in 1880-1881. In 1900 the church was enlarged.
The Vennekerk is a typical example of a church as built for the protestant Gereformeerden congregation; a one-aisled building with a tower at the front, in a style that combines Gothic, Romanesque and Classical influences. This church was designed by J. van Lenning and built in 1901. In 1924 it was extended by Tj. Kuipers.
Back to the Province of Groningen